A good martial artist knows that having an arsenal of weapons is a great way to ensure winning a fight. Just like in martial arts, it's important to equip yourself with the right tools for financial success.
On this page, I'll do my best to provide the best products that I've used and have found value in. Some of the links are affiliate links which means I'll get a small commission if you make a purchase by going through the link. You'll be helping out the blog if you do this so thanks for that!
If you like the content I provide on this site and would like to support it, an easy way to do so is to bookmark this link to eBay and use it when you're shopping.
eBay Tools
Easy Auctions Tracker
To get the net profit for my eBay business, I use a service called Easy Auctions Tracker. Easy Auctions Tracker connects directly to your eBay account and pulls all the fees associated with each sale to show you the true net profit.
All you have to do is keep track of what you paid for each item you sell and punch it into the spreadsheet.
You can download the trial version of the tool and test it for yourself without entering any payment information, so I would definitely at least give it a shot!
Worthpoint
Worthpoint is a website that has stored sales information from different online marketplaces for over 10 years now. If you have an item you want to sell but don't have a clue what it's worth, Worthpoint is a great resource for finding value. You might also find more information on the item you're looking for and will be able to give a better description when you go to sell it. If you can't find the item anywhere else on the internet, chances are you'll be able to find it using Worthpoint.
Investing
Vanguard
Vanguard is my favorite way to invest in the stock market. With some of the lowest fees out there, you can be sure you're paying the least amount possible to have your assets managed. I suggest putting all of your money in the Vanguard Total Stock Market Index Fund if you're just starting out.
M1 Finance
M1 Finance allows you to trade any stock/bond ETF free of charge, as well as free portfolio automation and rebalancing. I personally just throw all of my investments into Vanguard funds, but you may get some value from this app if you are more of an active investor.
Banking
CIT Bank
If you're looking for a high yield savings account, CIT Bank is a great option. CIT Bank is a member of the Federal Deposit Insurance Corporation (FDIC), which means your deposit accounts are insured up to $250,000 per depositor, for each account ownership category.
Net worth tracking
Personal Capital
Personal Capital is a net worth tracker that I've been using and love! You link all your financial and loan accounts (if you have any) and it shows your exact net worth. Using a net worth tracker is a great way to motivate yourself to earn more and spend less!
Budgeting
Every Dollar
Every Dollar is the budgeting app I've been using for the past few years and I have yet to find anything else as easy to use. Budgeting gets a lot of mixed reviews but I've found that tracking my income and spending habits has really helped me build wealth quicker.
There's a free and paid version of the app and you'll have to manually punch in your expenses if you go with the free version. Although Dave Ramsey hates credit cards, you can still link them to your Every Dollar account if you use the paid version and it will automatically pull your transactions into the app.
Travel Rewards/Credit cards
I used to not use credit cards, but now I've realized how great the rewards can be! If you want to travel for cheap or just want to earn cash back, you can earn great rewards just by using credit cards for purchases you're going to make anyways.
I'm currently just piling up credit card rewards for travel but last year I got $800 cashback from one card in 3 months! And I could've gotten even more value with the points if I had used them for travel!
Chase rewards points are some of the most flexible, so I recommend starting with them. You can check out the cards I've used myself on this page.
Credit Monitoring
Credit Sesame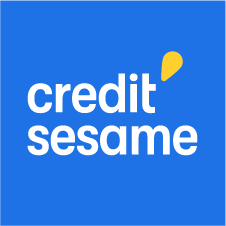 Credit Sesame is a tool that provides free credit scores, free credit monitoring, and a free credit report card. If you don't have a way to check your credit, this tool is a great resource. Another great thing about it is you don't have to link a payment option at all.
Blogging
SiteGround
I started this blog using BlueHost for my hosting service but have recently switched to SiteGround. The switch was super easy and I've seen a significant increase in how quickly my pages load since switching. To get started with SiteGround, click this link and then click "get started" on the web hosting option.
The Money Mix Insiders
The Money Mix Insiders program is a mastermind group that I've benefited a lot from. Since joining, my DA (domain authority) has gone up significantly, website traffic has risen, and I've made more money blogging as well. If you have a blog and want to take it to the next level, I'd definitely consider joining.
The help I've gotten from the group is above and beyond anything I came across when I was going at this alone.